| | |
| --- | --- |
| | fear no plant |
Search:



Poison Ivy Protection
Don't just treat a poison ivy rash, protect yourself against outbreaks with büji Block®. büji Block provides a protective layer on your skin, to help prevent the absorption of the skin irritating oils found in poison ivy, poison oak and poison sumac.

Poison Ivy Remedy
Already exposed to poison ivy? büji Wash® is designed to remove poison ivy oils from your skin, anytime after exposure—even days after a rash appears for fast relief of itch and irritation.

Regular soap and water often just spread the oils. Traditional poison ivy treatments, such as calamine lotion or hydrocortisone, temporarily suppress the itch, but they can't eliminate a poison ivy rash. büji Wash works by adhering to the oils and dissolving them, so your skin can heal.

Learn how to spot poison ivy, poison oak and poison sumac.



For more information, email info@cadelabs.com or call 888.606.2854.



JOIN OUR SMART PANEL
AND SHARE YOUR SMARTS! [+]



büji partners with Geowoodstock VI: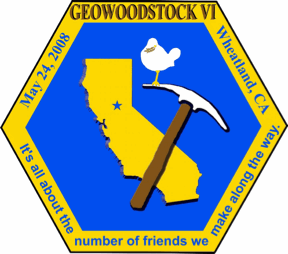 GeoWoodstockVI
büji renewed its
support of GeoWoodstock with a silver-level sponsorship at this year's
GeoWoodstock VI.

Thousands gathered at the world's largest geocaching event in Wheatland, CA, on May 24, 2008, and büji was pleased to outfit thousands with büji samples to keep them caching poison-oak-free.



Thanks for supporting our Association of Camp Nurses Annual Symposium, once again. The buji Wash Go Go packs that you sent were a useful addition to our Goodie Bags. I used my sample of Go Go Wash while on a backpacking trip last week. (As you can imagine...I have no Poison Ivy rash as a result :-)!) I personally encourage use of Jewel Weed, but that doesn't grow everywhere that Poison Ivy does, so it's a great item to include in the first aid kits that will accompany our staff and campers on river trips and hikes where PI grows abundantly.

- Lucy Pryor
Association of Camp Nurses Board Member
ACN
Bemidii, MN


Geocachers and other outdoor enthusiasts can bushwhack with impunity when they use büji Block® and büji Wash®, the only dual-acting poison ivy/oak system with SPF 24 sunscreen designed to prevent skin reactions before they start.

büji is proud to support outdoor enthusiasts and the activities they enjoy. büji creates products to make your outdoor experiences more enjoyable, so you can maintain a healthy, active lifestyle.

Get the Geocacher Daypack List
Thanks to C C Cooper Agency (top ranked cacher in the world) & mrscaptainpicard for helping develop this packing list specifically for geocachers.

For more geocaching tips, sign up for the büji Navigator – an e-newsletter featuring geocaching news, trail advice and sweepstakes opportunities.